5 Ways to Think & Grow Green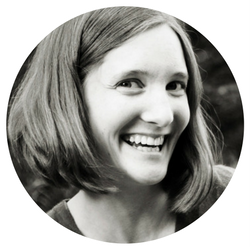 Green living is all about being intentional. I love sharing the combination of actions and attitudes that keep me buoyant and inspired on a daily basis.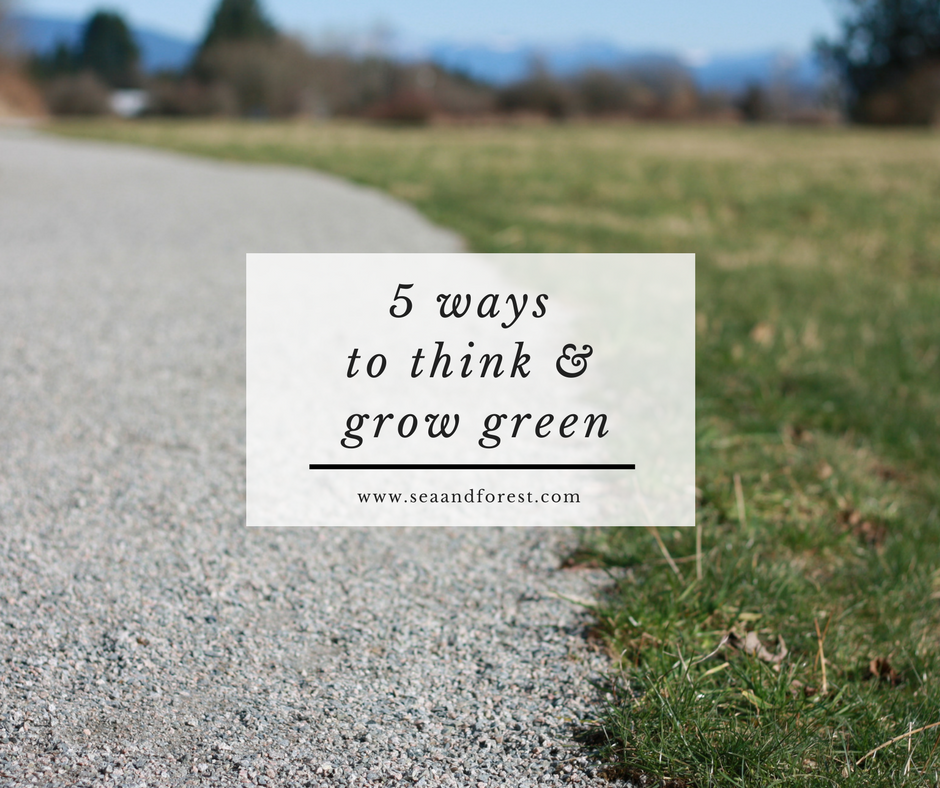 Green living shouldn't be a struggle. For me, it is a fun challenge, that stems from a collection of values that I hold for the way I want to live my life and contribute to the world around me.  Having a  few perspectives in place that keep me on track, and hold me accountable to myself, really make a huge difference.  Here are my favourite ways to think and grow…green!
1. Make It Yourself
Making your own products is one of the easiest ways to ensure you are aware of the impacts they have on your health, and that of the planet. With carefully sourced materials, and a select list of known ingredients, you can make everything from laundry soap, to cosmetics, to clothing.
Start small, with a recipe you are keen to try, and integrate DIY into your life, one item at a time. When you do it this way, you can celebrate the little victories, and see how easy (and rewarding) it is to live and love handmade. In our household, we regularly make our own laundry soap and cleaners, based on these recipes, from David Suzuki's Queen of Green.
2. Stop the Stuff
This is a big one. The only way to compete with our consumer culture, is to reduce our needs and wants. Our households can never be truly green if we continue to see the world through the eyes of unconscious consumers. By reducing (and carefully selecting) what comes into our homes, we can be conscious of the impact of our purchases on the world around us, and the homes we bring them into.  
I'll be the first to admit – this is hard. We're working towards becoming a zero-waste home, but we've got a long way to go! Don't get discouraged. A perspective change is the first of many tiny steps that add up.
3. Get Outside
Study after study has shown that people need nature. Spending time outside helps with everything from stress-relief to creativity, to increased levels of fitness and general well-being. Aside from the positive impact nature can have on us, we have a lot to give to our natural spaces.
Getting in the habit of picking up litter, working to protect the natural spaces around us, and advocating for others to spend time in nature, increases the love all around. As we fall into deeper love with nature, our kids will, too. And when we love something, we value it, and make it a priority in our lives.  For our part, we adore our local parks, and couldn't survive without them!
4. Tell A New Story
So often we hear the "bad news" about humanity's relationship to the natural world. The news is full of sad tales, and a "too late" narrative. If we want to have a positive impact on our world, and that of the next generation, we have to tell ourselves a new story: one of beauty, compassion and a symbiotic relationship between humanity and nature. When we get into the habit of telling this tale, to ourselves, and to others, we contribute to a vision of a better world. This is often how the biggest changes start: a shared vision for something better. 
Want more on the topic? Read this book*. It was the impetus for my own new tale (and my efforts not to be an environmental "Debbie-Downer").
5. Share It
If you want to live green, you'll need support. You can't go it alone. Find your community, and connect with other like-minded people. Then, as you share your knowledge, you will glean wisdom from others with a different set of skills and experiences. For me, one of the best things about being a green mama is being able to share my passion for the planet with others. Don't go it alone. Seek support, and share your knowledge. The world needs what you have to give.
I'd love to hear about your favourite ways of going green, or the things you find the hardest about doing so. Do share your secrets and struggles (big or little) in the comments.
Need inspiration for your own intentional life?
Sign up for our newsletter and stay in touch.