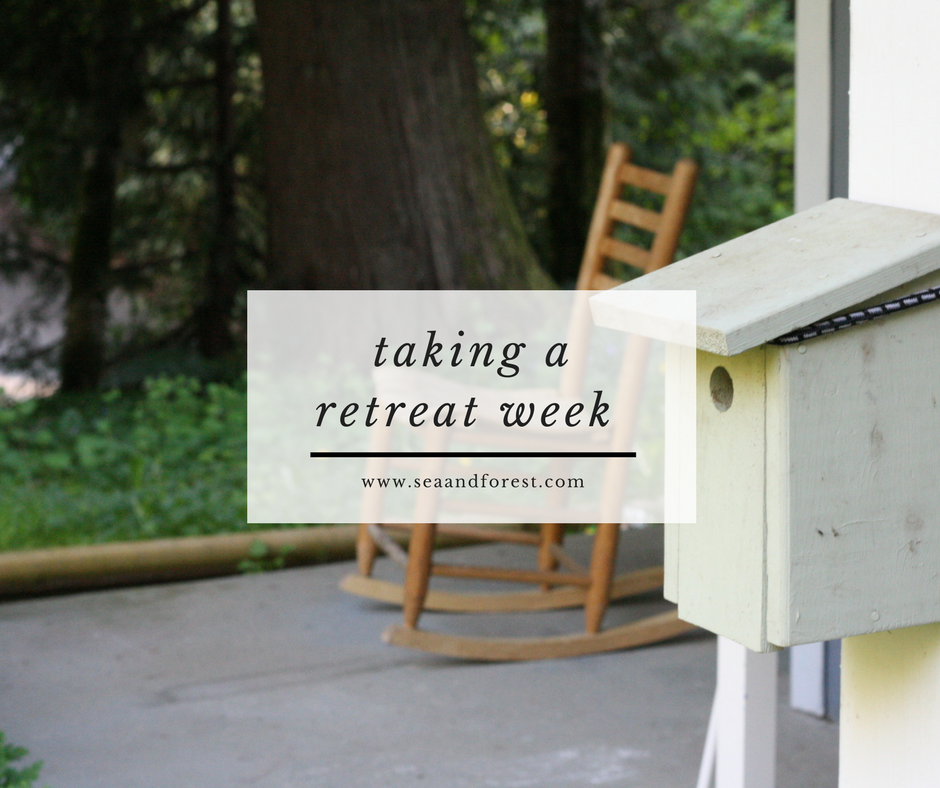 This week, my parents were kind enough to offer to treat my two eldest children to a week at Grandma & Grandpa's.  Five whole days without my little faces will be both wonderful and tough.  I don't quite know what to do with myself.  I have big plans.  And small hopes.
First, the big plans.  I am hoping to de-clutter the house (or as much of it as I can feasibly comb through in a few days).  Simplicity is the big word here.  Less of anything would be great – but I am specifically thinking of toys and clothes.  My aim being twofold: spend less time tidying and less time doing laundry.  I hope to send a plethora of boxes to goodwill at the end of the week.  We shall see.  I suspect these big plans are too big for one week, but it won't stop me from trying.
Second, the small hopes.  I am also hoping for just a few moments of selfish bliss.  Reading a book, enjoying a quiet cup of tea, napping with Small (baby) while he sleeps.  And, who knows, perhaps writing a few things… or even painting a little something.  And, I'd like to get out in the garden for some maintenance or into the woods for a wee walk with the pup. And, finally, I'm hoping for a small date with my husband.  Something simple and wonderful – which for us usually involves a bookstore and a treat.  It's a bit of a long list for five days, isn't it?
Still, one has to keep motivated when their little rays of sunshine are absent.  Perhaps I'll even finish my daughter's nature bag, and felt the little person I have promised to my son.
Here's to a week of simplicity, beauty, and, yes, some hard work!