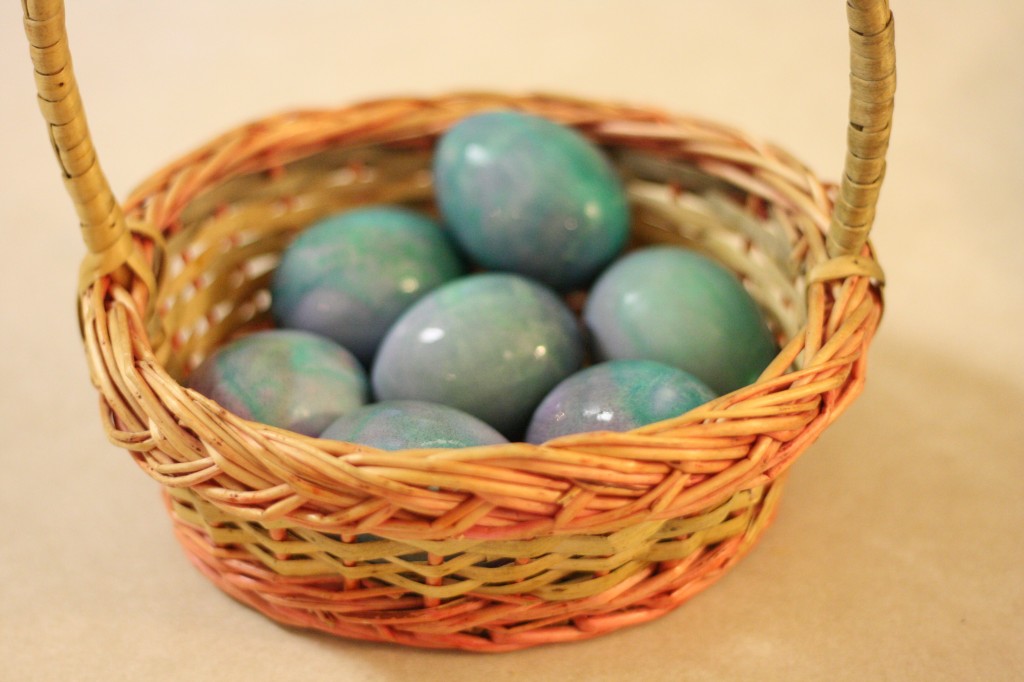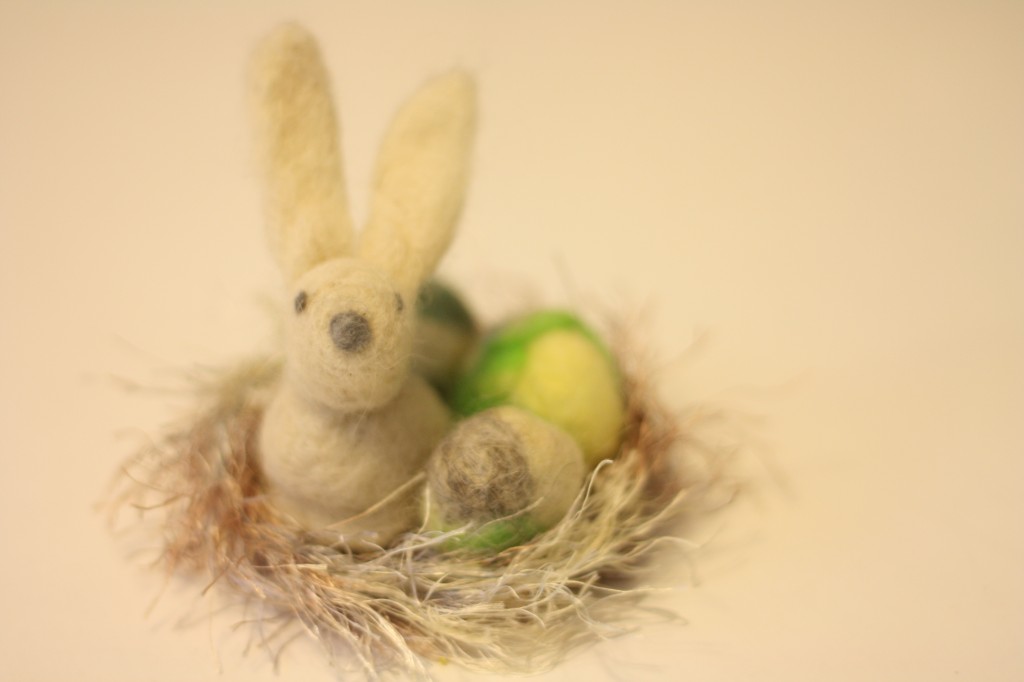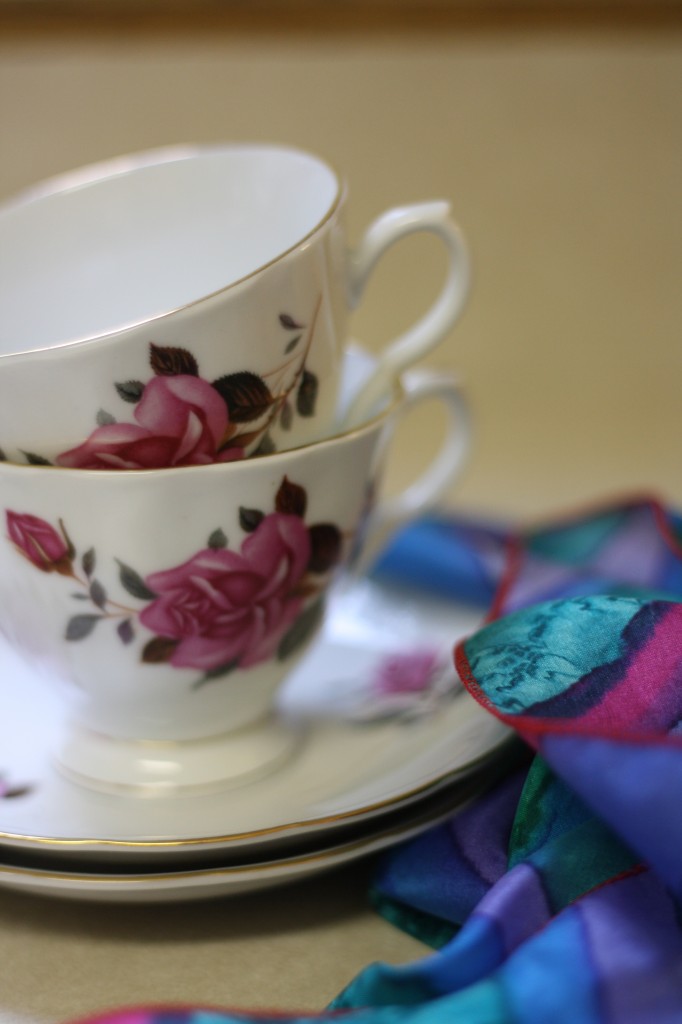 I was so pleased this Easter to be able to participate in a few of my favourite activities: thrifting & crafting.
A few days ago, the kids & I tried wet felting some Easter eggs, and Sea and I crafted a lovely little yarn nest for them.  Then, as I'd been dreaming of gifting some needle-felting to them for Easter, I made a little rabbit to add to the nest.  Isn't he sweet?
We also decided we'd try our hand at silk-dyed Easter eggs (inspiration care of The Magic Onions). What a simple, beautiful project to do.  I think the results are beautiful.
We picked up the silk scarf we used at a local thrift store.  It was obviously hand-dyed, which led to some very beautiful blending of colours on our eggs.  Quite different from the example we were following, but equally lovely, I think.
While thrifting, we also picked up a couple of sweet tea cups for less than a toonie.  We meant to use them for fairy tea gardens, but they are so lovely, we might save them for poetry tea time (inspiration care of Brave Writer).
Either way, it was a beautiful, hand-crafted Easter, resplendent with the perfect kind of creating – that which equally appeals to both Mama and the babes.
Happiness to you in this season of rebirth,
Kelly