Today was the first day of fall.  I had so many wonderful plans for the day, and it turned out just as I had hoped – mostly.
I woke in the morning with a dreadful stomach ache, and was feeling rather sorry for myself.  But, I rallied, and we set off to spend the day among friends, in the beautiful setting of a local apple orchard and pumpkin farm.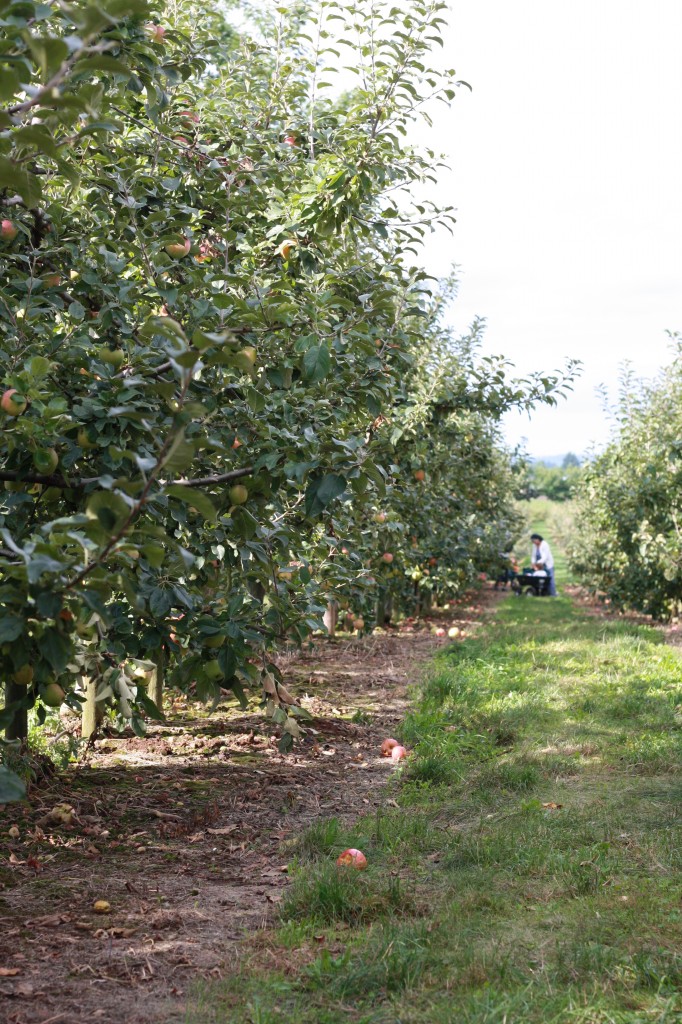 We picked.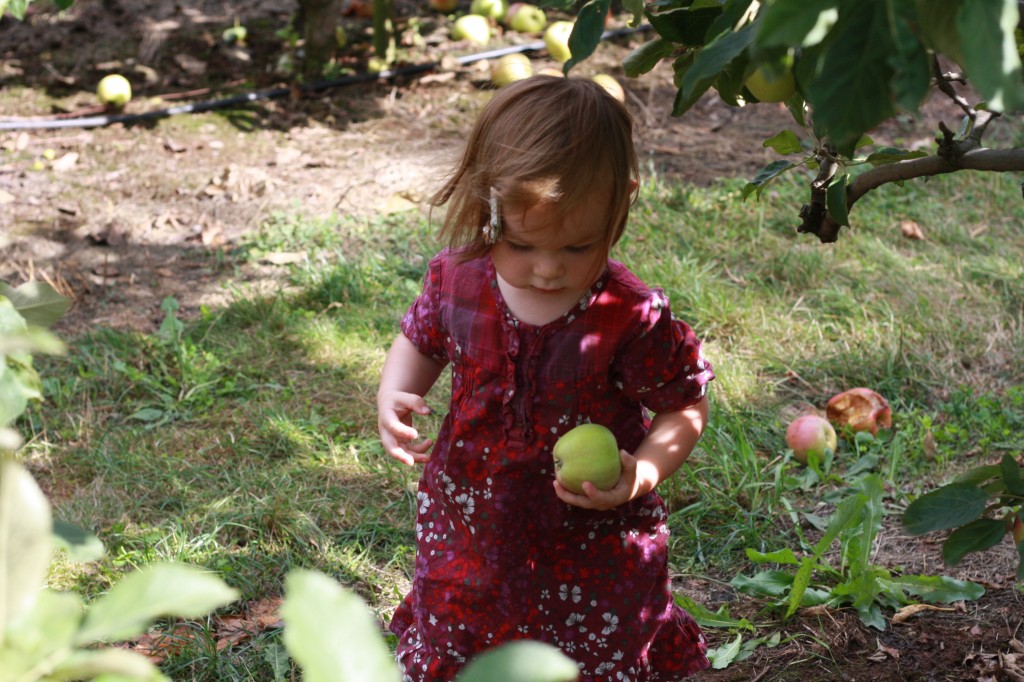 We walked.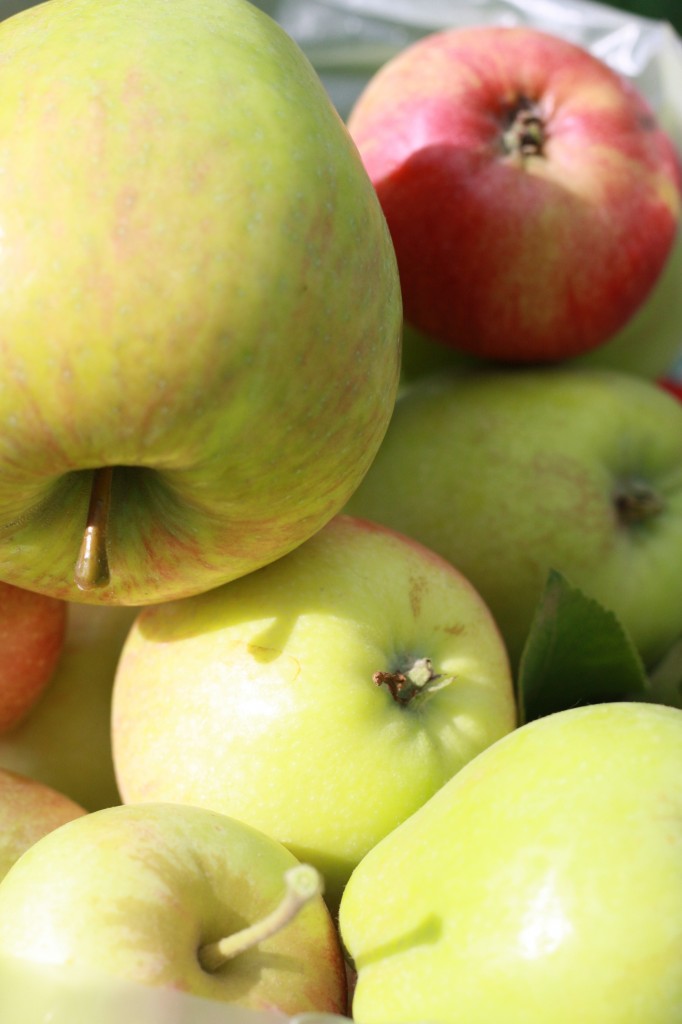 We ate.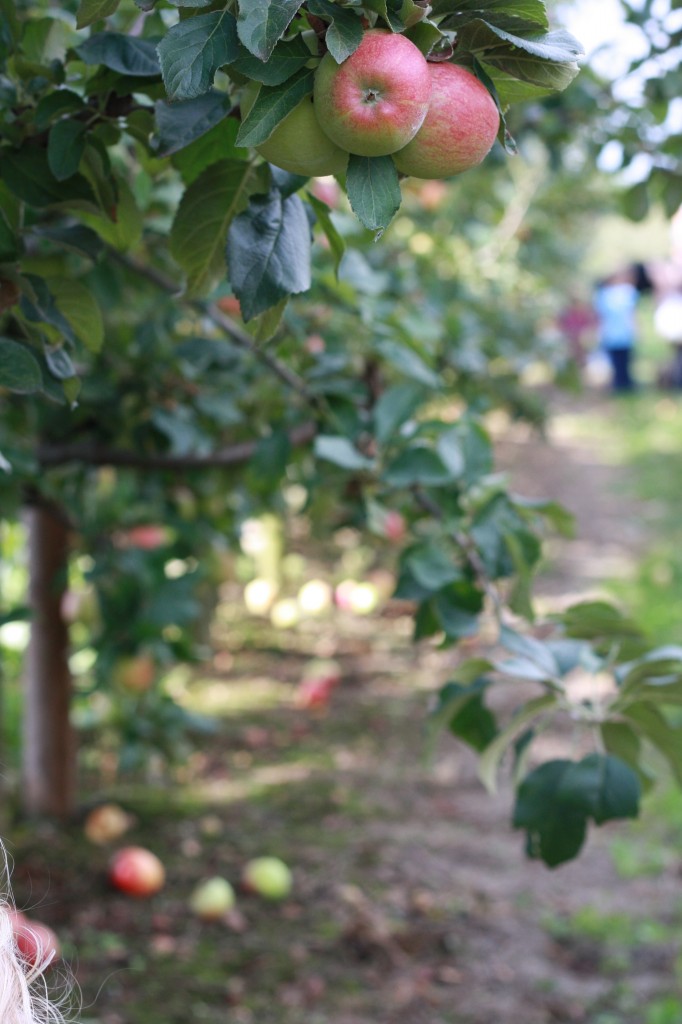 We shared a brief moment of beautiful peace.
And two untimely wasp stings.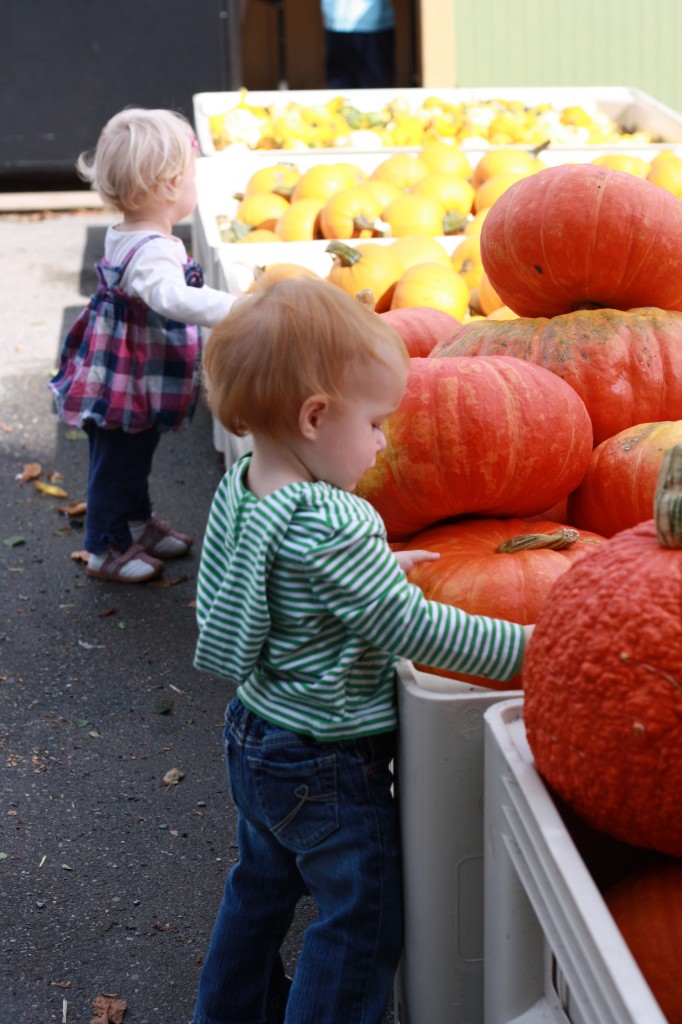 In the meantime, my stomach ache disappeared.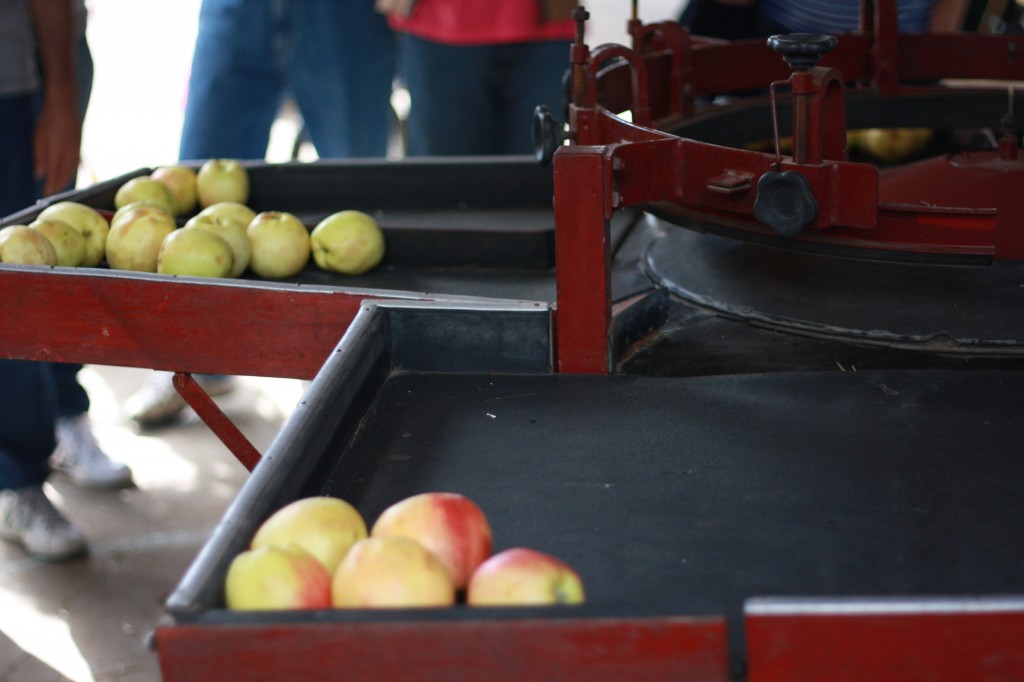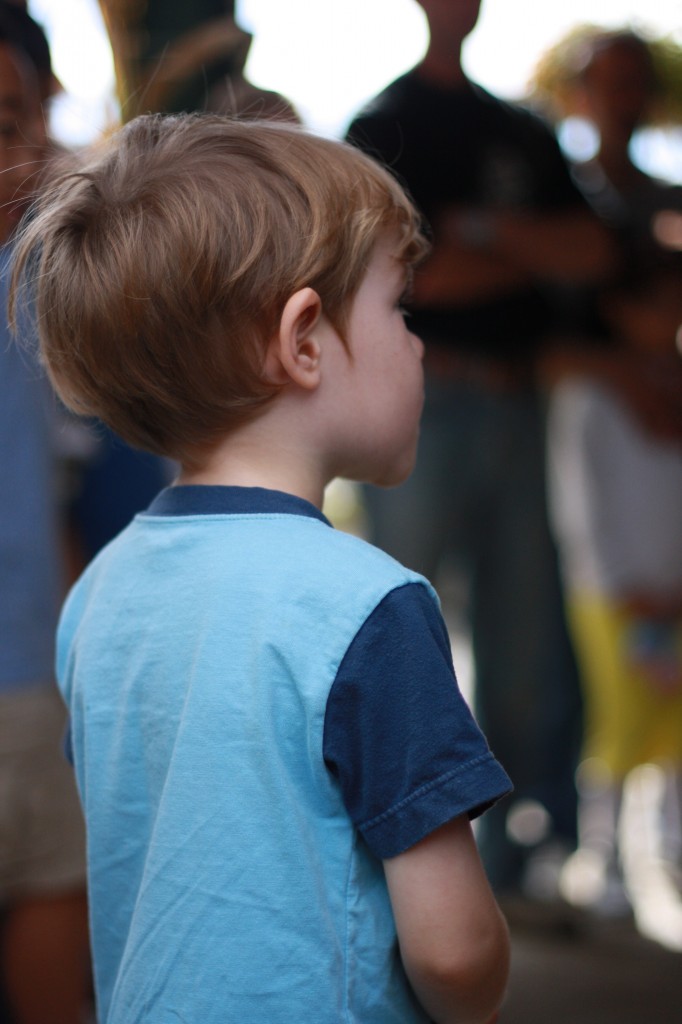 Sea was fascinated with the apple sorting and cider machines.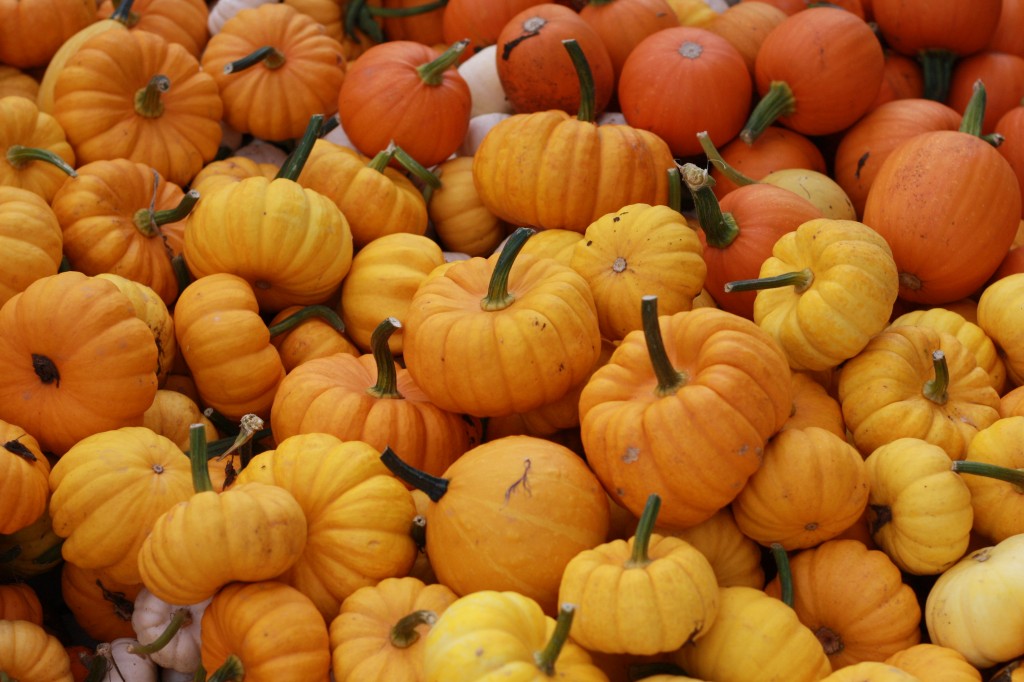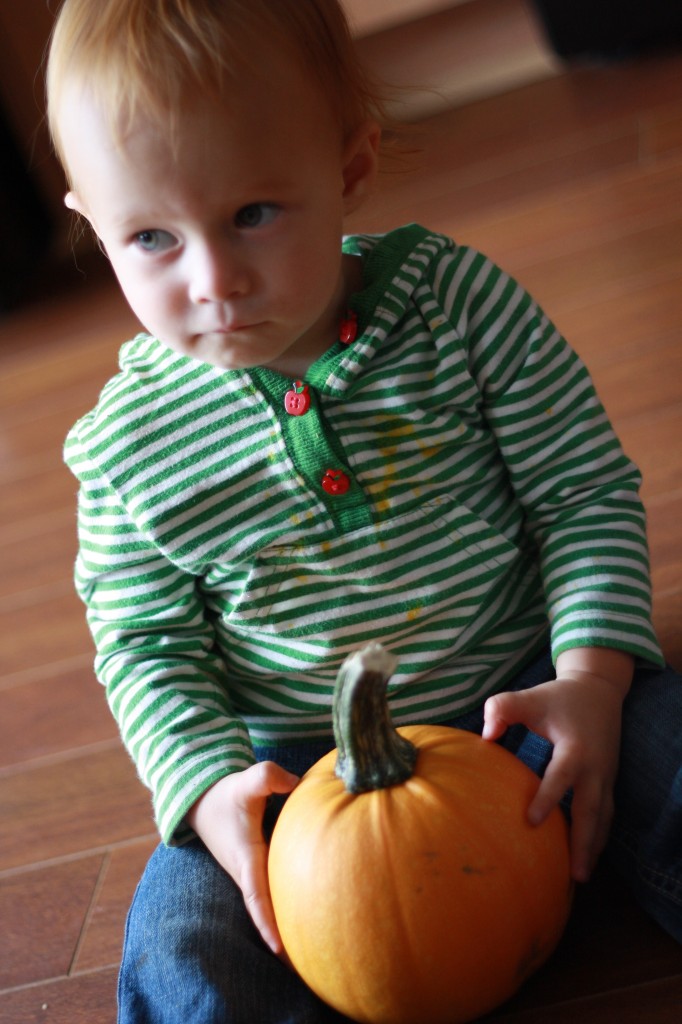 Forest with the pumpkins.
Returning home, we read stories together, and took a lovely family walk.
Sea and I (but mostly me) baked pumpkin bread.
In the evening, Sea was sick.  Too much fun.  Too much sun?
They're now both peacefully asleep.  As will I be, too.
A day just as I imagined it to be.  With just the right amount of company, ceremony and serenity (and a bit of the unexpected for good measure).
Welcome, beautiful season, bring all your blessings and magic.