Last week, I decided it was high time we spent some time at the beach, having hardly been "beaching it" all summer.
The kids and I packed the shade tent (which I subsequently neglected to use) and galloped off to the beach.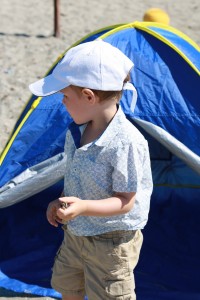 It was the most fantastic day, and we had a great time: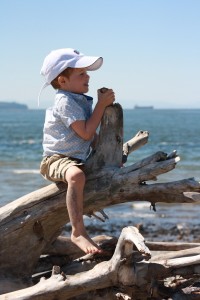 climbing driftwood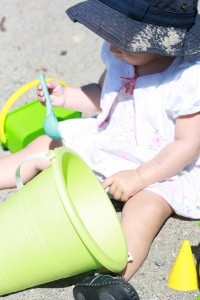 digging in the sand,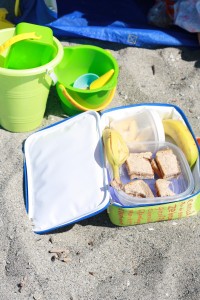 picnicking,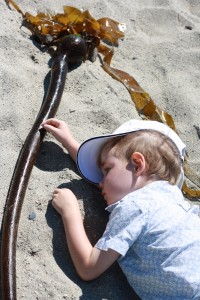 and befriending sea kelp.
The kids always get along so well when we are playing outside, and the fresh air always brightens my mood.  We investigated a dead crab, sea kelp, waves and rocks.  Of all the things we learned that day, however, the most important was this:
For goodness sake – wear sunscreen!  Or rather, please don't forget to apply sunscreen to yourself as well as your kids.  Save your back as I didn't mine (especially if you happen to be a redhead).
Overall, though, we had a blast!
Many thanks to the Pacific Ocean. =)